Beecroft Road had its beginning in 1887 when the government engaged unemployed labour to clear land prior to sale around Beecroft platform (station). The movement of the platform from its original location near the village green some 300m further north caused an additional area near the new platform site to be cleared for the same reason.
The road was initially only constructed in the vicinity of Beecroft , and access was initially only by rail. In 1892 Beecroft Road was extended as a dirt road down to Epping, providing road access to the new suburb for the first time.
Discovering when Beecroft Road was sealed was difficult, as it is normally not mentioned in the media, but we are fortunate in having the reminiscences of Malcom Cox, who not only advised that the road was sealed with a 12 foot strip of bitumen in March 1936, but provided a photo of the work in progress taken from the top of the fire brigade tower.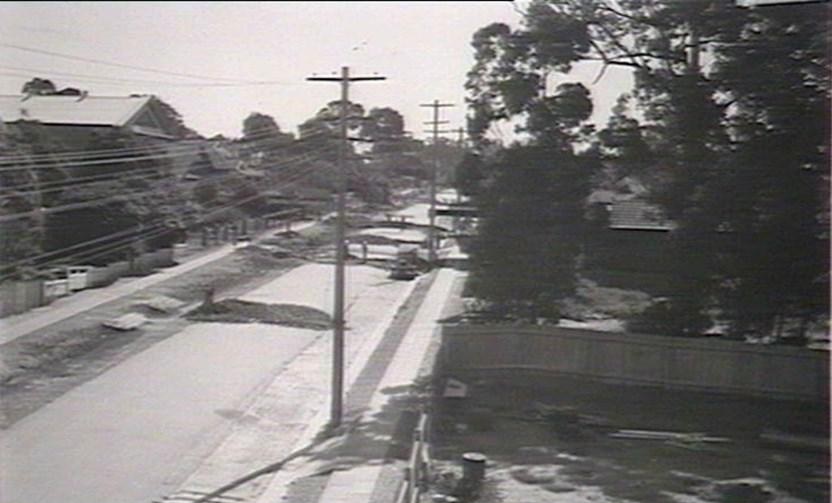 Sources: reports in the Sydney Morning Herald, dated 25/02/1887 page 9; 09/03/1887 page 5 and 07/07/1888 page 15
Beecroft: Some recollections of the 1950's and 1960's by Malcolm E Cox page 27