Hornsby Council built the shire's electricity network in the early 1900s after the State Government refused to connect Hornsby
Building Hornsby's electricity network can be considered Hornsby Council's greatest achievement.
Tom RichmondHistory columnist
April 2, 2015 – 4:10PM
Hornsby Advocate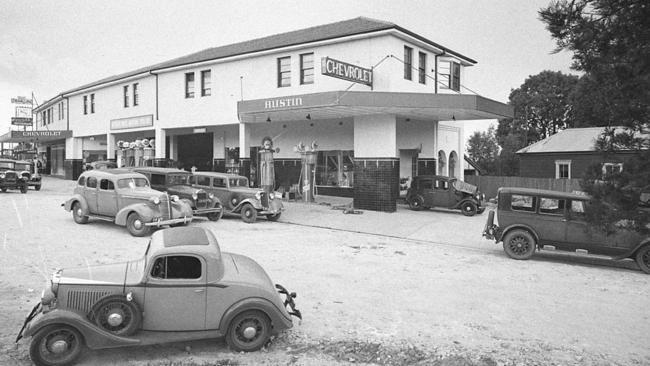 By the start of 1938, electricity extended from Eastwood to Brooklyn. Pictured is Butler Bros' Austin-Chevrolet car sales and service on Pacific Highway, Hornsby in 1937. Pic" State Library of NSW.
Electricity "poles and wires" have recently been in the news with the planned leasing by the Baird Government.
These points of discussion may have reminded some old-timers of what many of us  would consider to be Hornsby Council's finest achievement.
When the council came into being in 1906, some of Hornsby was lit by gas lamps.
These had been operated through the generosity of local businesses, prior to the formation of the council, but that practice ceased soon afterwards.
Houses such as Norman Selfe's home Gilligaloola at Normanhurst pictured in the 1940s, would have benefited from Hornsby Council connecting it to the electrity network.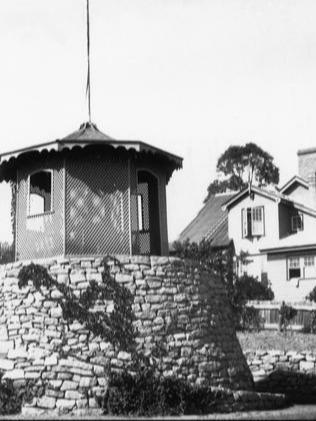 In 1909, the council sought to add about 50 gas lamps, which would be lit each night by a council lamplighter.
The Gas Company would only provide gas for street lights where mains had been installed, but most of Hornsby itself was well lit under the improved system.
From about 1920, the council began to consider electric lights and power.
Much of Sydney had been connected, but the State Government declined to extend the service to Hornsby.
After lengthy consideration, the council decided to provide the service themselves.
An announcement was made by shire president, PA James in 1922 that the council would borrow £45,000, an enormous sum in those days, to finance the electricity network.
Electricity would be purchased in bulk and relayed along the poles and wires that the council provided.
By January, 1924, the area from Epping to Hornsby had been completed.
The Shire Clerk, W King, reported that there were 550 street lights in operation and the work of connecting to houses was well advanced.
Electricity was purchased from the Sydney County Council and fed into the council system at Doomben St, Epping, and Cam St, Wahroonga. The network extended fairly rapidly. By 1934, 1136 street lamps were alight. The council was working to connect West Pennant Hills, Mt Kuring-gai and Berowra.
By January, 1938, the council owned 140 miles of service wire, extending from Eastwood to Brooklyn.
It was an amazingly efficient infrastructure rollout, administered and controlled entirely by the public sector, through Hornsby Council.
Such was its efficiency that it not only supported itself financially, but was able to generate revenue for other purposes.
The council continued to provide electricity to its ratepayers until 1956, when the operation was taken over by the State Government.
By that time, the council was supplying 650 new customers each year.
The council had its own radio-connected emergency service, its own outdoor staff and its own appliance centre, where electrical goods could be purchased cheaply.
It was a magnificent achievement by inspired and innovative councillors and talented bureaucrats.