Knit it
Joan Reid's passion, since the age of four, was knitting! This is the story of her shop.
With my passion for knitting I pestered my Mother until she eventually gave in and taught me the basics. From then on you couldn't stop me. The idea was that one day I would have my own knitting wool shop! So in 1990 I did, indeed, open a knitting wool shop. We called the shop KNIT IT and it was in the Eastwood Arcade, Eastwood and I loved every minute of working there. A move to a bigger shop 3 years later and then 6 years after (when the landlord raised the rent too much) that we moved to The Module, Hannah Street in Beecroft. It was just three shops down from Beecroft Road.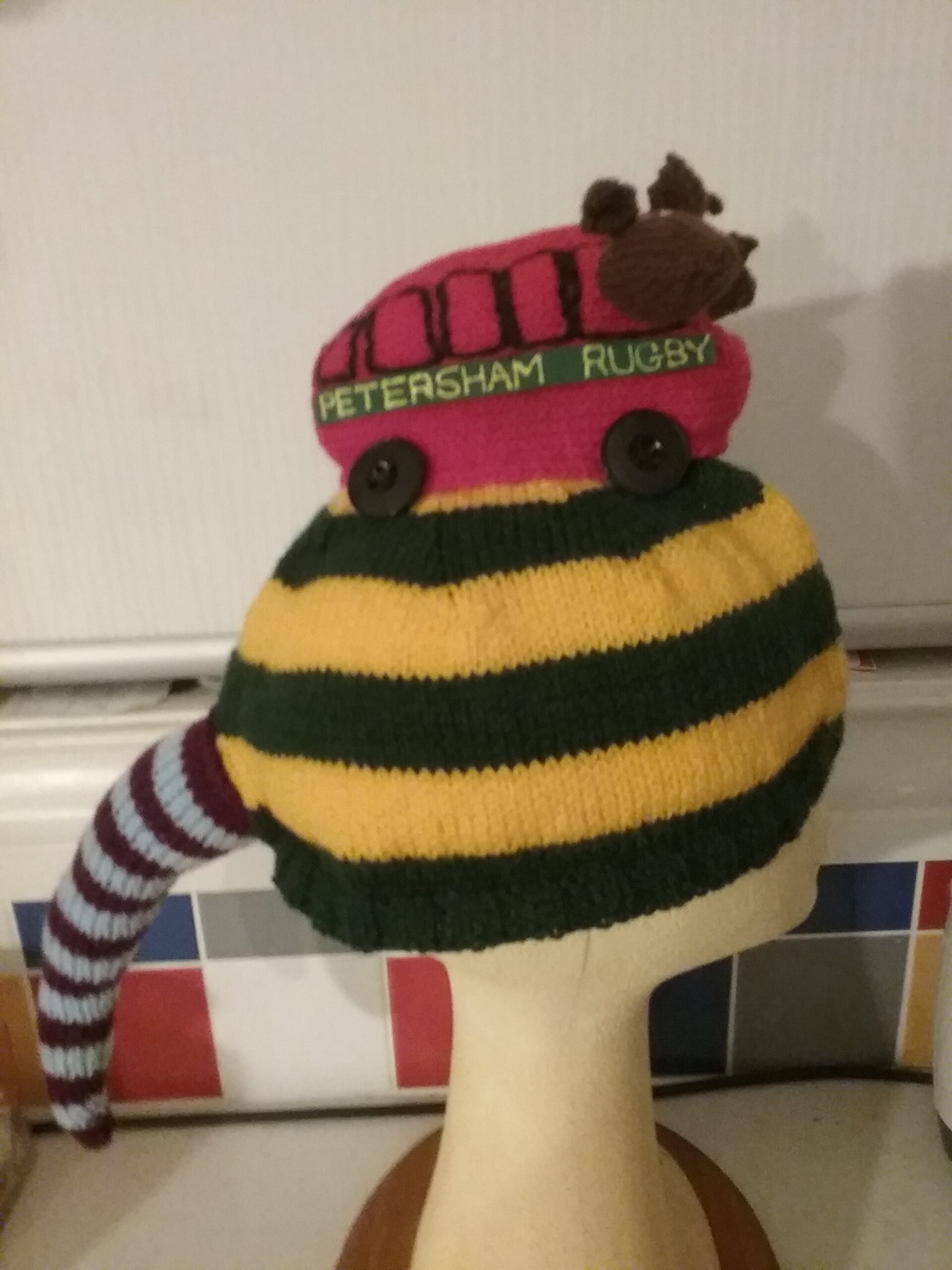 They say if you love your job you'll never work a day in your life and how true is that? My husband, being an Accountant, made the business side much easier for me and I also had 2 ladies to help in the shop on different days. As well as selling knitting yarns, embroidery items and Tapestries, we also took orders from people who wanted items knitting. I had 6 ladies who were able to knit just about anything asked of them. Then of course there was always a surprise person asking for something knitted – like Akira Isigara needing a knitted top for one of his outfits. Garments for the television series Home and Away. Special Beanies for a football final (for Petersham Rugby Club and one of its star supporters, Andrew Denton) and special garments for the film The Matrix! All a lot of hard work but we all enjoyed it so much.
! All a lot of hard work for a little girl from Yorkshire, England who had a dream of owning a wool shop!
However, when grandchildren started arriving I decided to give up the shop so that we could see more of our grandchildren. It was not a difficult decision as I had so much enjoyed my time in my wool shop, meeting so many lovely people working out patterns for people, going to places like the Easter Show where we not only exhibited things but I was also a judge one year!
We sold the business in late 2002 and so KNIT IT carried on into the future…..