Innes-Noad, Sydney Reginald MLC CMG
Innes-Noad (1860-1931) was born at Highgate in London, England, and arrived in Melbourne in 1883. He worked in Melbourne and then Brisbane as a tea merchant eventually establishing his own business in 1891. He sold that business in 1897. From then he appears to have lived on investments.
He married, while in Melbourne in 1885, Gertrude Howard-Smith whose relative Captain William Howard Smith (1814-1890) had established a major Australian shipping firm which was expanded to include a range of businesses, including the Hardware chain Bunnings before eventually (like the family business of the Blackwoods) it was taken over by Wesfarmers.
The Innes-Noad family moved to Bowral in 1903 and then to Potts Point by at least 1910 where they lived in an apartment block Kingsclere Macleay Street.
Innes-Noad became actively involved in supporting a predecessor political party to the Liberal Party. He stood unsuccessfully for a number of seats in the State Parliament prior to being elected as a Member of the Legislative Council in 1917. During World War 1 he returned from a trip to England arguing that the Australian constitution should be amended to preclude anyone of 'alien blood' (by which he meant Germans) from holding public office.
In 1913, Gertrude became involved with the Twilight House organisation that sought to look after gentlewomen who had insufficient means to care for themselves. She was undoubtedly supported in doing so by Enid Macarthur-Onslow who was a founder of the organisation and who lived in the same block of units, Kingsclere. During the 1920s Sydney also became significantly involved in the organisation following his appointment as its Secretary. At this same time, the organisation bought Sheen, the Herring family home in Hannah Street, as one of its homes [1].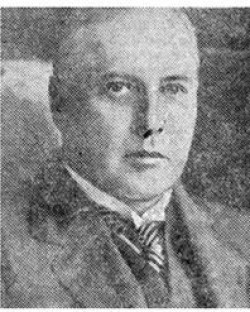 Sydney continued to be interested in women and children's health. In 1911 he was made a Life Governor of the Royal Prince Alfred Hospital. In 1919 he was appointed to the Influenza Administration Committee established in response to the pandemic. He was appointed a Royal Commission on both the 1922-23 Royal Commission into lunacy and that of 1925 on health.
In 1922 he became the inaugural President of the Royal Society for the welfare of mothers and babies (Tressillian) and wrote the report that led to that body being established as a not-for profit rather than a chain of baby centres within the Health Department. He continued in that role until 1928.
Also in 1922 the family moved to Doon, 46 Malton Road Beecroft where, amongst other things, Innes-Noad became active playing bowls.
He died in Beecroft on 11 February 1931.
[1] For more information on Sheen see the separate article on this web site under Houses
.