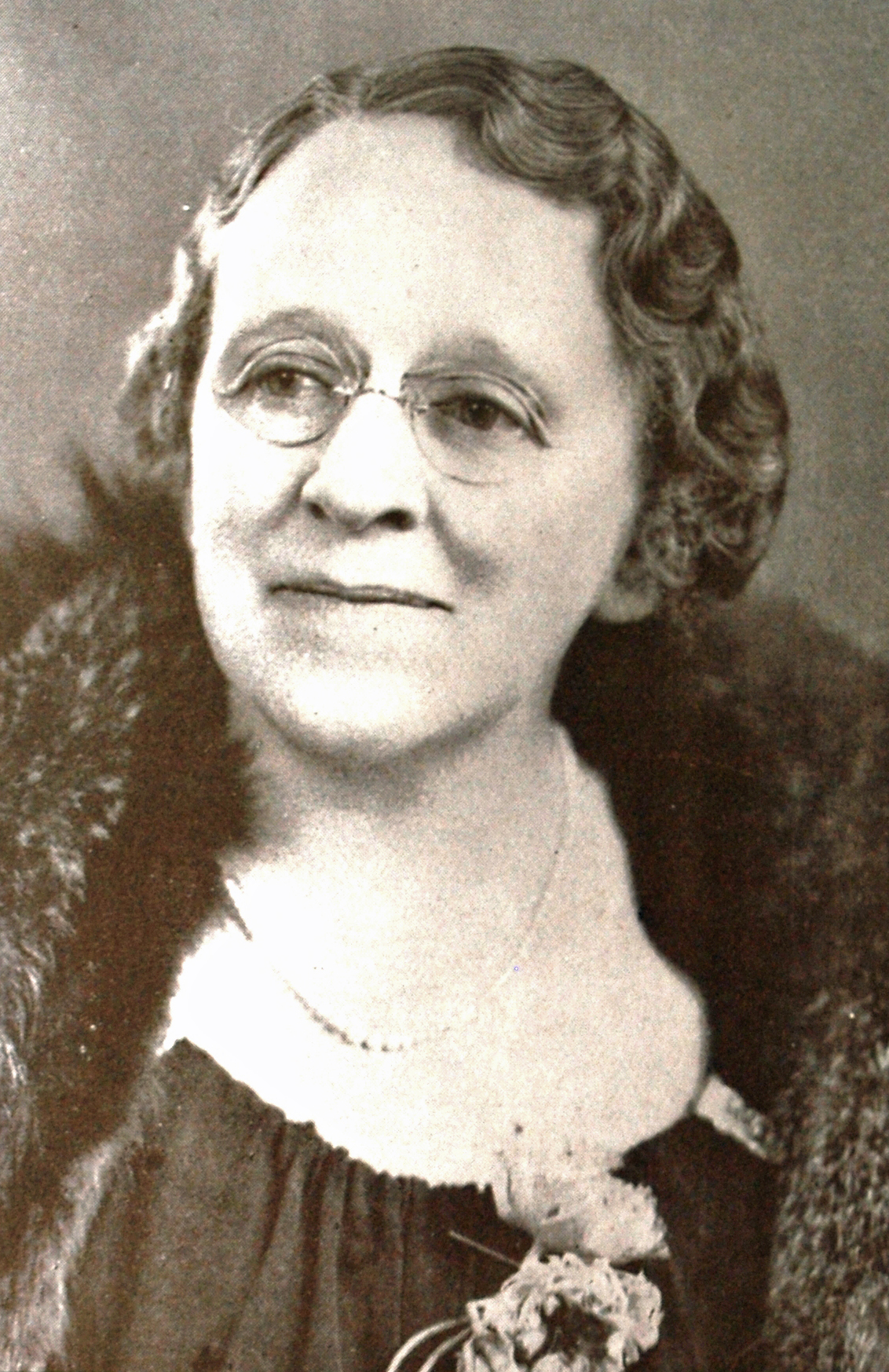 Violet Halliday Vicars was born in Scone to James Little and his wife Mary Ann (nee McLaughlin). Her father was an accountant. She married Robert Vicars on 6 March 1900 in Ashfield, with her widowed mother living at that time at Telopea Devonshire Street Croydon.
Her husband, Robert's family owned woollen mills. When Robert had been working in Marrickville for the Sydney Woollen Mills so they lived in a large house on the Mill premises. The family firm then purchased the Darling Woollen Mills at Northmead and Robert was appointed to manage that establishment. Accordingly, so that Robert was closer to his work (and presumably to move off the factory site), in 1914, Violet and her husband Robert re-located to Beecroft from Marrickville. Initially they leased Sheen the home of the Herring family, while they looked for land upon which to build their own home. Then in September 1915 Violet purchased 2 ½ acres from Lily Virginia Chorley on the southern side of The Crescent in Cheltenham. She agreed to a covenant being on the land requiring a residence to be built within 18 months valued at more than 2,000 pound [1].
This house was to become the family home known as Yallambee. Its main entrance eventually was off The Promenade Cheltenham and the land on which it was sited is now the site of Cheltenham Girls High School.
"Robert Vicars loved trees, and for this reason chose Cheltenham to bring up his family. The five daughters and two sons also loved the many trees and extensive gardens of the estate and shared their tennis court with friends. The children of the family all slept on the deep upstairs verandah, boys at one end and girls at the other. An orchard of plums and peaches were looked after by the gardener, Tom Forsythe" [2]. It was a large house covering 11,500 square feet and some of the leadlight windows are held by Cheltenham Girls High School.
When asked, Violet described her hobbies as "The Garden" [3].
With her husband, Robert, she was a significant early philanthropist in Beecroft and Cheltenham.
She was very active in the community. She was president of the Beecroft-Cheltenham Branch of the Red Cross for 18 years and a member for many more. This period of time encompassed two World Wars, an Influenza pandemic and a Great Depression – times of significant social challenge and change in which to chair the leading community organisation to provide aid. She was Vice-President and President of the Twilight Homes and Vice President of the Burnside Homes (in nearby Carlingford). She was a critical force in having The Twilight Homes purchase the Herring home Sheen in York Street Beecroft for use as an aged care facility for women. She was on the committee of the Homes for the Incurables. She was President of the Beecroft-Cheltenham Auxiliary for Hornsby Hospital [4]. She was a member of the United Australia Party and a stalwart of the Beecroft Presbyterian Church where she was on many committees and was an active Christian lady. In this church building there is a stained glass window in her memory.
Robert and Violet helped raise funds to establish the Beecroft Cheltenham Croquet Club and the Beecroft Bowling Club where they regularly played for many decades. She was President of the Ladies Committee of Pennant Hills Golf Club from 1924-1931 [5].
With Robert, she was on the committee to build the World War 1 memorial on the corner of Wongala Avenue and Copeland Road East – designed by a future son-in-law, William Laurie [6]. Another war memorial that represented further generous philanthropy was her gift of the land for the Cheltenham kindergarten in The Promenade Cheltenham as a memorial for those who served in the Second World War. Again this was designed by William Laurie [7].
In the 1930s she had a friend stay with her whose husband had managed Shell in Singapore. As the Japanese advanced the friend was evacuated and came to stay for a period with Violet – her husband remaining behind. Violet arranged for a teenager to come and be a companion to her friend while she was staying. In later life that 'companion' remembered a beautiful warm home – where the staff turned down the bed every night and left bunches of lavender on the pillows [8].
She had two sons and five daughters. They were:
Robert James born 1901
Violet (Mollie) born 1903
John M born 1905
Jessie born 1907
Kathleen Annie born 1909
Margaret M born 1912
Janet M born 1917
The children attended Sydney Grammar and Presbyterian Ladies College Pymble. One of her daughters, Kathleen, and Kathleen's son (John Laurie) maintained a close connection with the Twilight organisation and each served as President or Chairman – as had Violet Vicars.
A prominent and committed member of the community, she died in 1971 after having been bedridden for 3 years following a stroke [9].
[1] See elsewhere on this website for stories on Sheen the Herring and Chorley families.
[2] H Barker and M Elven, Houses of Hornsby Shire Vol 1 The Large Houses 1886-1926 (Hornsby Shire Historical Society, Hornsby, 1989) pp 106 ff
[3] Who's who in the world of Women: New South Wales (Reference Press, Sydney, 1936) Australian Volume 3
[4] R Ringer, An Australian Story: Twilight House 1915-2015 (Twilight Aged Care, Sydney, 2017) p 55; The Sun 14 May 1934, p.10.
[5] R Harper, Golf in the Pennant Hills District (Pennant Hills Golf Club, Beecroft, 2000) p88
[6] See elsewhere on this web site for the history of the war memorial.
[7] Sydney Morning Herald, 25 June 1945 p5
[8] Recollection of Thea Best (nee Lindner) told to Roderick Best.
[9] R Ringer, An Australian Story: Twilight House 1915-2015 (Twilight House, Sydney, 2017) p 168.