Oliver Henry Lancaster, (Oliver) [1] AO, FAA, MB BS, BA, Phd, MD, DSc
was born on 1 February 1913 to Llewellyn Bentley Lancaster (1871-1921) and his wife Edith Hulda (nee Smith) (1885-1964).  Oliver's father was a medical practitioner in Kempsey and his mother was connected to the Forrest family of Western Australia. Despite living in Kempsey Oliver was born in Sydney as his father was playing in a challenge match for the Australian Chess Championship in 1913.
Oliver's family were prosperous and comfortable. The father owned one of the first motor cars in the district and was President of the Macleay River Jockey Club. One of Oliver's elder brothers was enrolled in The Kings School. [2] When about 5 years of age he commenced to stutter because, so Oliver thought, "I have always believed that it was partly due to dominant personalities." His father unfortunately died on 8 December 1921 from pleurisy and pneumonia as a consequence of the influenza epidemic of 1919. This resulted in Oliver's mother returning to nursing in Sydney (and living in Manly) and Oliver and his brother Richard becoming boarders at St George's Hostel in Grafton.
After obtaining the Leaving Certificate with distinction in 1929 he went to the University of Sydney where he eventually enrolled in Medicine graduating in 1936. While at University he participated in a NSW Chess Championship in which he defeated John Cornforth (later Nobel Laureate Sir John). After being a resident at Sydney, Prince Henry and Royal North Shore Hospitals he joined in 1940 the Australian Imperial Forces as a medical officer. In December of that year he also married Joyce Mellon, a nurse. The first of his five boys was born 14 August 1941. While serving he published his first research papers.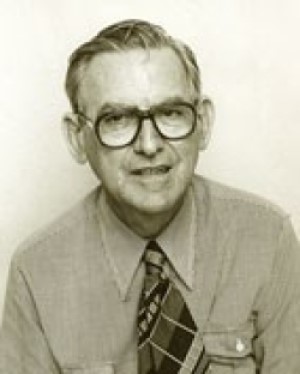 The family first appear in the electoral rolls in 1954 as living at 71 Wongala Crescent (then Railway Parade) Beecroft. This remained the family home.
Following discharge he obtained, in 1946, the position of Lecturer in Mathematical Statistics in the School of Public Health and Tropical Medicine (SPHTM) in the University of Sydney. He first appeared in the third year honours mathematics class still in the uniform of a Major. In 1947 he won a Rockefeller Fellowship that took him (without his family) to the School of Hygiene and Tropical Medicine in London. Upon return to Sydney his former position was not available and so became a medical statistician with the Commonwealth Health Department but based in the SPHTM) until obtaining a University position (following legal advice) as an Associate Professor of Medical Statistics. Amongst his important work was foundational work on the association of latitude and melanoma, the connection of ultra-violet radiation and skin cancer and clarified the causal connection of rubella and congenital deafness.
In 1959 he was appointed as the inaugural Professor of Mathematical Statistics at the University of Sydney. Based in the Carslaw Building he had a bowling rink installed on its roof for his use. He was instrumental in founding the Statistical Society of NSW in 1947 and in 1959 was the founding editor of the Australian Journal of Statistics until 1971. In 1972 he was made an Honorary Life Member of the Statistical Society of Australia. Following his retirement he was appointed Emeritus Professor and continued to publish especially of historical subjects.
In the early 1970s he and Joy divorced, and she remained in the former matrimonial home in Beecroft. He moved to live in Manly. [3] In 1973 he married for a second time, Nancy Gee but they divorced shortly thereafter. His sons (all of whom, like their uncle, attended The Kings School) included a medical statistician and two medical practitioners.
His funeral was conducted at St Barnabas Anglican Church Broadway, being close to the University, and his coffin was draped with the University flag.
Is it unknown whether Lancaster Avenue Beecroft has any connection with him.
1. This article largely derives from E Seneta and GK Eagleson "Henry Oliver Lancaster 1913-2001" (2004) Historical Records of Australian Science Vol 15 pp 223-250.
Donald James Andrew Llewellyn Lancaster (born May 1904 son of L B Lancaster General Practitioner of Kempsey) was at The Kings School: P Yeend The Kings School Register 1831-1981 The Council of The Kings School Parramatta 1982 p165.
3. Australian Women's Weekly 23 April 1975 p 12 describing the wedding of his son, Dr Andrew Lancaster.