William Ewart Hart (Bill)
William Ewart Hart was one of Australia's first airmen. He was born in Parramatta on 20 April 1885. At 16 he was apprenticed to a dentist and commenced his own practice in 1906 in West Wyalong where he was also known as riding the first motor cycle in town – where 'every horse in the street attempted to bolt. Many succeeded.' [1]
With the help of his father he built an aeroplane in 1910. In September 1911 he purchased a Bristol Box kite from a touring British aeroplane company and after a few lessons flew it solo by the following November. He received Australian aviator's licence number 1 on 5 December 1911.
On 18 November Hart flew 76 km from Penrith to Sydney completing the first cross country flight in NSW in 55 minutes and reaching 6,500ft.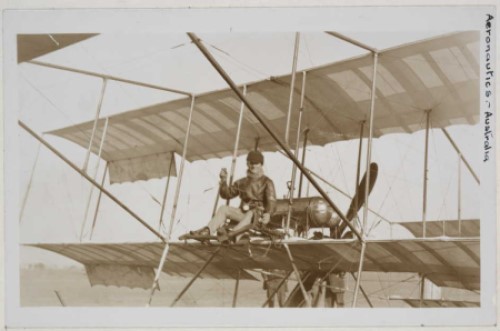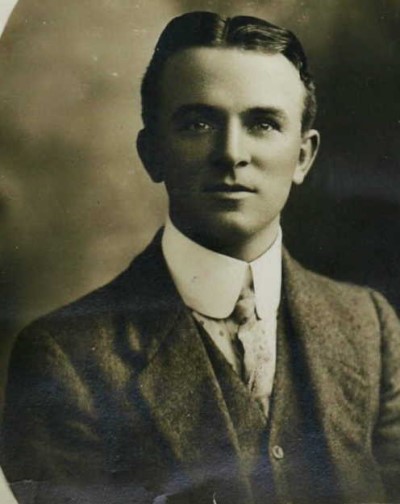 In the following year on 29 June he won Australia's first air race flying from 32 km from Botany to Parramatta Park. A memorial in Parramatta Park commemorates this event. He was badly injured flying at Richmond in September 1912. He was so badly hurt, and so well known, that even the Governor General expressed sorrow at his injuries. [1] While he had a flying school and acted as an instructor (including in No 1 Squadron, Australian Flying Corps in the First World War) he never flew again. He enlisted in the First World War to fly but cabled his mother from London "the leg that was so badly broken in the big smash at Richmond came against him."[2]
Hart opened his dental surgery in Boomerang House, King Street Sydney in 1918. He married Thelma Clare Cock of Cheltenham at St Phillip's Anglican Church in 1929. They established their home in Chorley Avenue Cheltenham. [3]
In the 1930s he travelled to England and the United States and brought new dentistry qualifications innovations home with him. He retained his interest in flying and became vice president of the Air Force Association.
He had a heart attack and died suddenly in Sydney on 29 July 1943. The RAAF flew overhead at his funeral. He was survived by his widow and son.[4]
[1] Cumberland Argus and Fruitgrower Advocate 11 September 1912
[2] Cumberland Argus and Fruitgrower Advocate 1 July 1916
[3] "Death of Billy Hart" West Wyalong Advocate 2 August 1943
[4] Australian Dictionary of Biography Vol 9