Melbourne Green
Melbourne Green (1851-1928) was born in Chelsea, London, the youngest of ten children. His parents, Henry and Catherine Ann (née Heath), of London, came to Australia in 1852 with their children under the auspices of the Family Colonisation Loan Society which had been formed by Caroline Chisholm to assist whole families to settle in the colony. The Greens lived a few years in Melbourne and after the early death of their father, the eldest son, Henry, and the youngest son, Melbourne, moved to Sydney.
Melbourne worked as an accountant with the Water and Sewerage Board and married Margaret Kate Palmer (1850-1835), daughter of Benjamin Palmer of Darlinghurst, one-time Mayor of Sydney. They moved to Beecroft about 1895 with a young family, living in a leased house, 'Shirley', in Railway Crescent opposite the station.
Melbourne Green and H.O. Holcombe became good friends and worked together on many Beecroft committees. Like Holcombe, Melbourne Green was on the Progress Association committee and the school board, was a member of the Literary and Debating Society and the Kennedya Tennis Club and was a warden at St John's Church and a trustee of the Recreation Reserve.[1]
Kate Green was on the committee of the Musical and Dramatic Society, was one of the organisers of the 1902 Village Green Fete, a hostess at the Matron's Ball and with her husband gave a pre-wedding party for Gertrude Ogden.[2] She was also the Chair of the Beecroft branch of the Women's Liberal League in 1903. Throughout her life she actively supported the Pitt Street (Sydney) Congregational Church.
Clarice, daughter of Melbourne and Kate, died of typhoid fever in Beecroft in 1897 when she was about nine years old.
Photo of Clarice Green's birthday party c 1896 Clarice standing in centre. Beecroft Station in the background noting the photograph is reversed as their home is at 5 Wongala Crescent.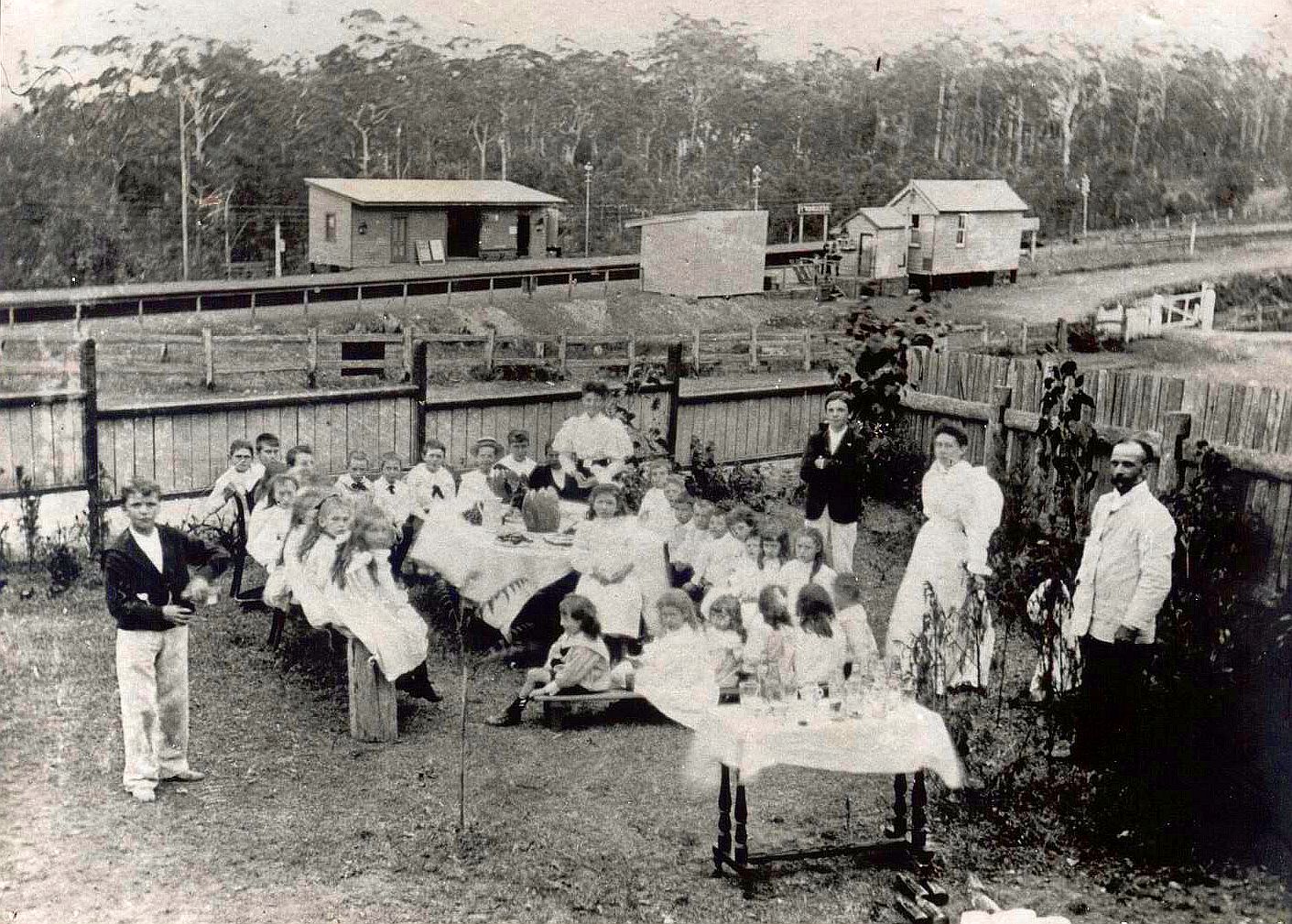 The Greens left Beecroft in 1899 to take up residence in Croydon but had been in that suburb only a fortnight when their son Melbourne Outtrim Shirley Green died of peritonitis, aged 17. He had only recently commenced the study of dentistry. Many members of the Beecroft Kennedya Tennis Club attended his funeral and the courts were closed the following Saturday in respect to his memory.[3]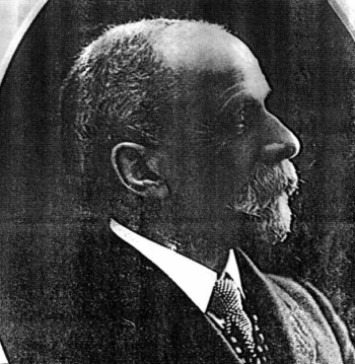 The Greens and their two remaining children, Eric and Neville, returned to Beecroft in 1901, and Melbourne resumed his active role in civic affairs. After renting a number of houses, they purchased 35 Wingala Crescent from William Abrams in 1912 and remained until 1923.
Eric married Hilda Holcombe in 1913 they set up house in Hornsby where he had a dentistry practice. Melbourne Green died in 1928 and Kate Green died in 1935, both at Epping.[4]