John Lutherborough
was born in 1843, a member of an old Wesleyan Methodist family of Pennant Hills where his father, William worked as a sawyer. John was the grandson of convicts, Paul and Ann Lutherborough.[1]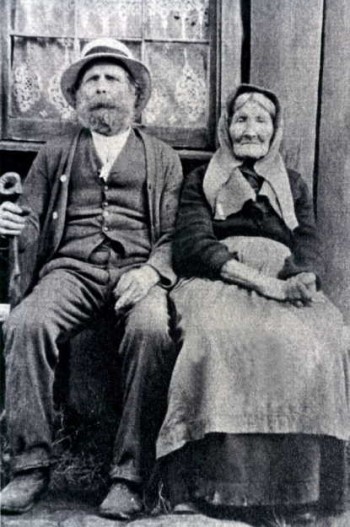 In 1862 John married Elizabeth Inwood of Dural and they had six children between 1862 and 1885. In the 1890s they moved to Beecroft and lived in a weatherboard cottage near the bush in Copeland Road East. John and his sons laid out a tennis court in front of the house.
John worked as a labourer and timber cutter and did fencing; one of his jobs being too clear timber from the Beecroft Public School site in 1896. Elizabeth Lutherborough worked as a domestic help, in the Abrams house in Malton Road amongst others.[2]
A son John, born in 1865, and his wife, Emily, built a timber cottage in Railway Crescent opposite the station in 1905, and he worked as a carter for the bakery which was built nearby in 1907.[3]
A younger son of John senior, Jordan, born in 1873, married Rachel Harrison of Pennant Hills. He was an expert bushman and split palings for local fences, and later worked in the Eastwood Brickworks.
Clara Lutherborough, born in 1885, married Nicholas Bellamy and they also lived in Copeland Road East.
John Lutherborough senior died in 1926 and his wife Elizabeth in 1929. They were buried in the Methodist Cemetery, West Pennant Hills (now Cherrybrook Uniting Church).[4]
[1] See early family history in Helen Barker and Ralph Hawkins, Early Wesleyans of Pennant Hills, Hornsby Shire Historical Society, Sydney, 1983, pp. 30-32.
[2] Cumberland Argus, 12 December 1896, 27 February 1897.
[3] Cumberland Argus, 25 February, 4 March 1905, 28 September 1907.
4] Information from Mrs Nora Roberts of Eastwood